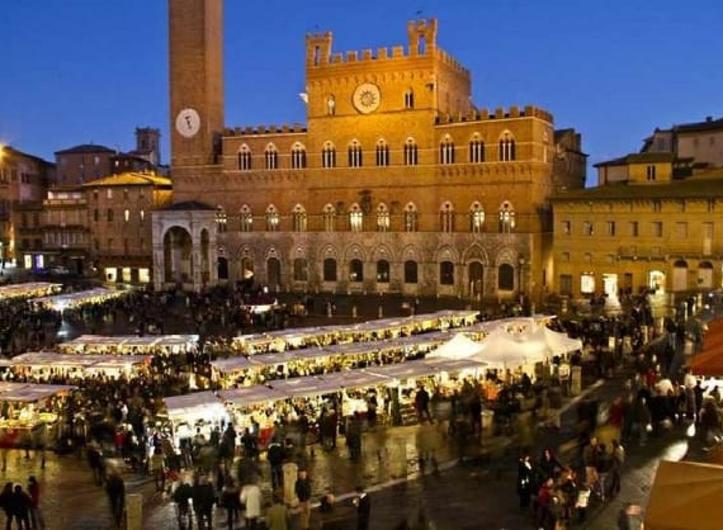 the 4th and the 5th of December Mercato nel Campo is back
The stalls of the Mercato nel Campo in Siena 2021 will return to animate the historic location of Piazza del Campo in the first weekend of December 2021.
The purpose of the initiative is to offer visitors the opportunity to immerse themselves in the atmosphere of the old medieval large market set up at the time of the Senese Constitution of 1309.
For the two dates of Saturday 4 and Sunday 5 December 2021 the square where the Palio race takes place will host numerous exhibitors with products and articles of various kinds.
Obviously, the inevitable typical Tuscan products will be displayed in the stalls set up for the occasion, but the event usually also includes stalls from other regions of Italy.
In principle, the product categories admitted to the Mercato nel Campo in Siena 2021 are those identified in the technical-scientific report by Professor Maurizio Tuliani made for the previous editions.
Price, times and location
Cost: free admission
Hours: 08: 00-20: 00
Location: Piazza del Campo - Siena
GPS coordinates: 43.318425, 11.332147
Website: https://www.mercatonelcampo.it/